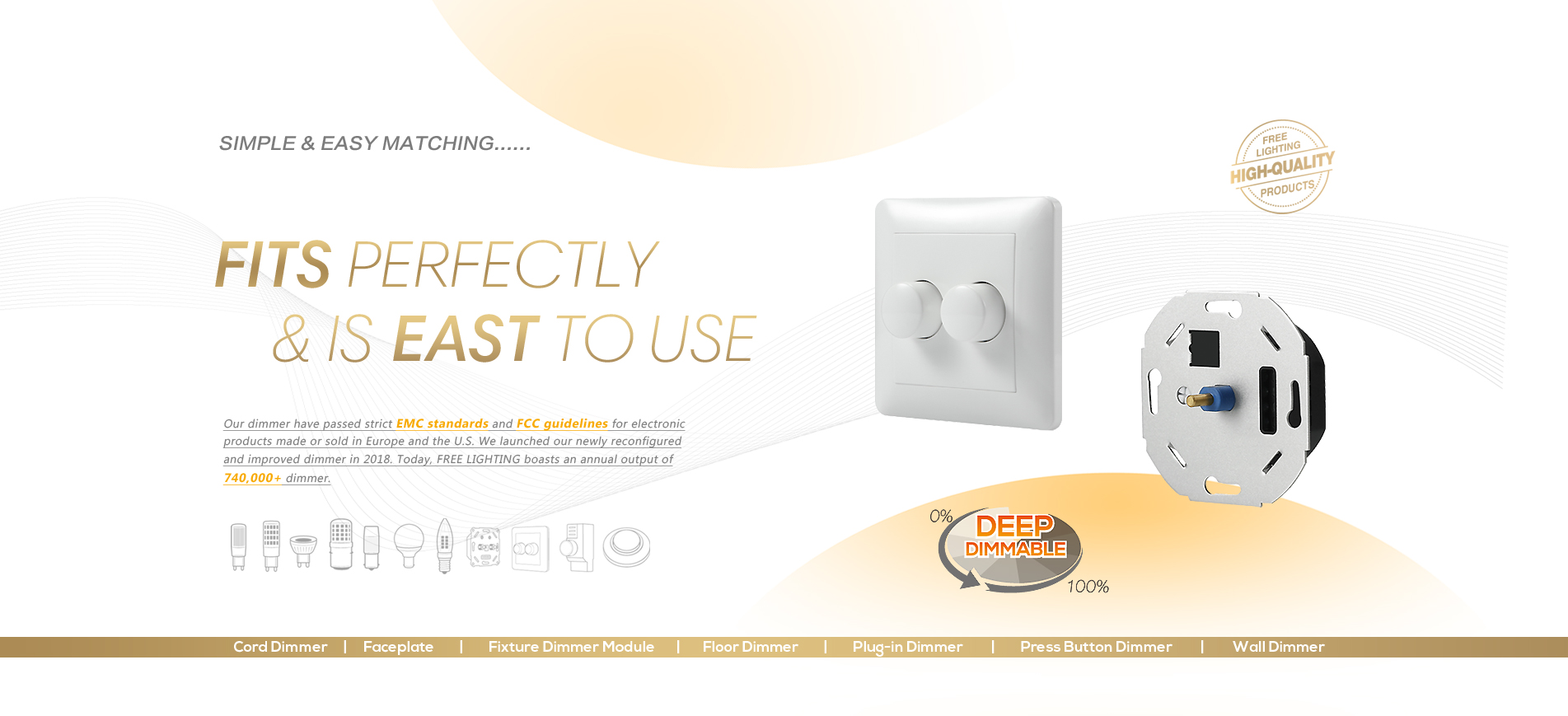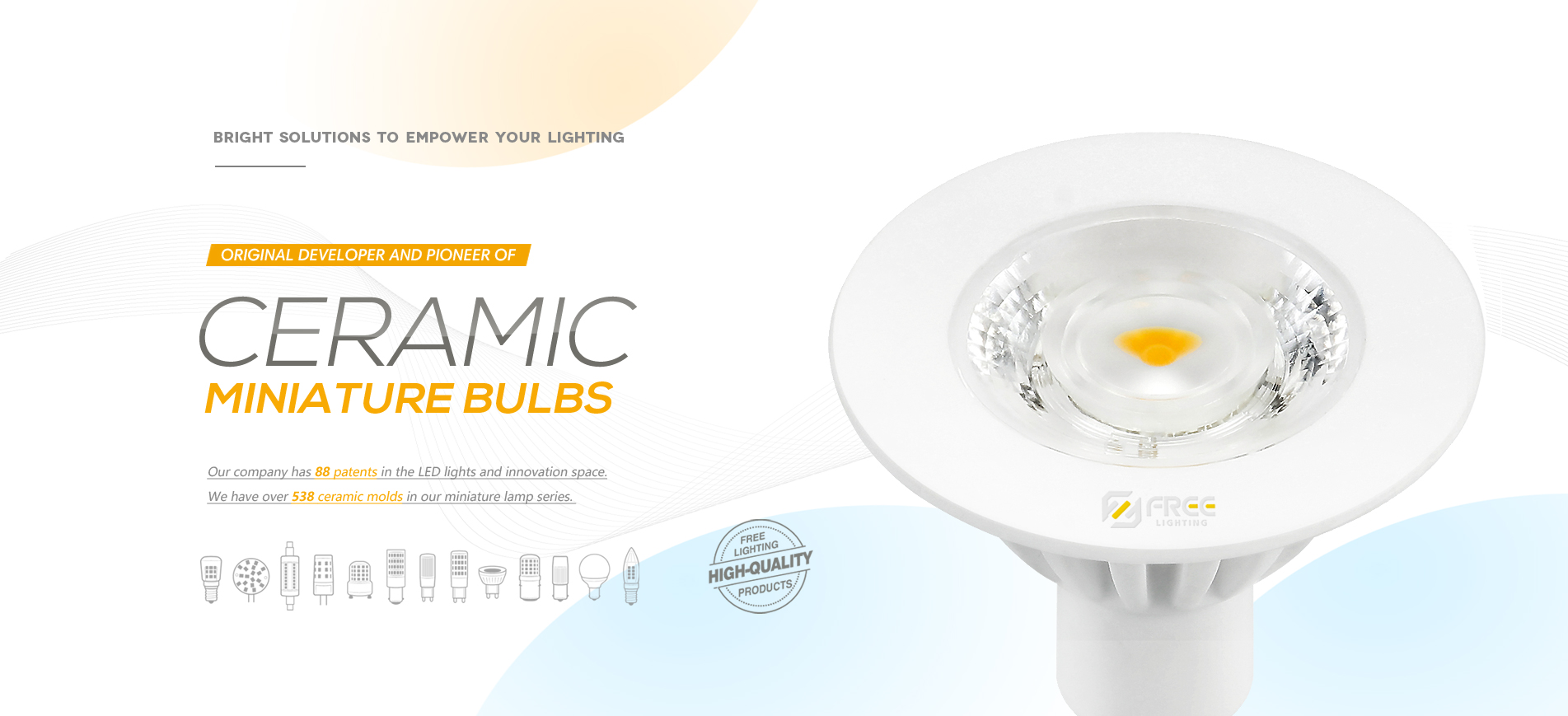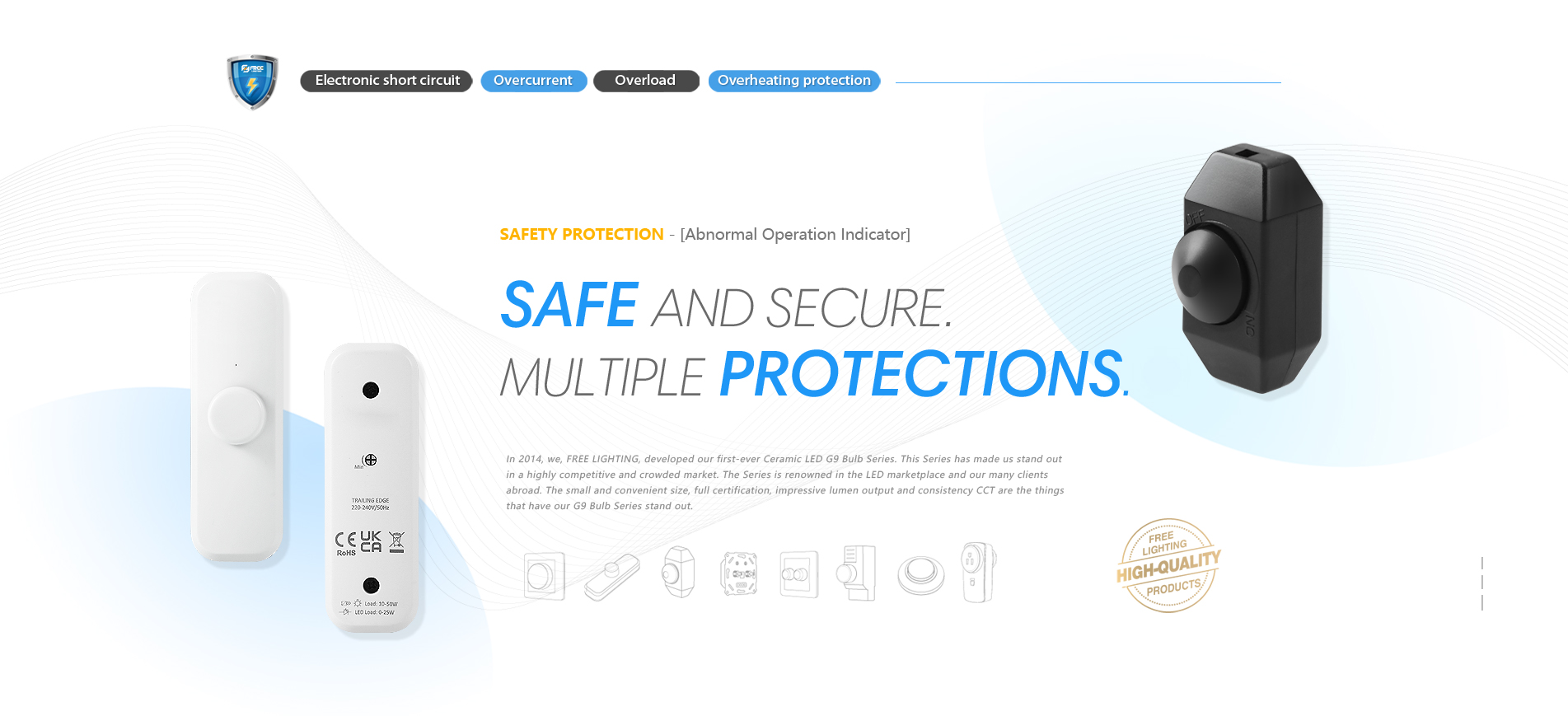 About Free Lighting's LED Bulbs
It was in 2014 that FREE LIGHTING developed our first ceramic LED G9 bulb series, an innovation that today is highly recognized in both the LED marketplace and by our many customers around the world. The features of our G9 LED bulb series are what help us stand out in a crowded field, including their conveniently small size and impressive power output. Our G9 LED bulbs also have an exceptionally high luminous efficiency, high stability, and a low luminous decay, along with a longer life than many LED light bulbs on the market. After the successful launch of our first G9 bulb, which was patented in 2014, FREE LIGHTING went on to design a full series of miniature LED bulbs for the marketplace. Our line of superior LED lights today consists of the following LED bulbs: G4, GY6.35, G8, G8.6, G9, G12, GU24, E10, E11, E12, E14, E17, E26, E27, T5(T10), S8(T22), BA15s, BA15d, BA20s, BA20d, BA22, P28s, R7s. etc. When it comes to LED lights and innovation, our company holds an incredible 88 patents. We have also developed more than 538 ceramic molds in our miniature lamp series. Today, our company produces 413 LED bulbs and has an output of 4.8 million LED light bulbs annually.
---
About Free Lighting's Dimmer Switch
One of the challenges that we've heard about most frequently since launching our FREE LIGHTING LED light bulb series in 2014 concerns dimmer switches. More specifically, many of our valued customers have inquired why there is an obvious mismatch issue between the dimmer switch and dimmable LED light bulbs that cause them to flicker and flash. Consumers have asked many times over the years if it was possible for FREE LIGHTING to design a dimmer switch that is more compatible with dimmable LED light bulbs. That way, the annoying and concerning issues they were facing would finally be solved. We're very proud to say that, after 6 years of research, development, design, and trial & error, the problem of incompatibility between dimmable LED bulbs and dimmer switches has been successfully solved.

To reach this solution, in 2018, we first established our Product Research and Development Center. This R&D Center allowed us to develop a dimmer switch with an error indicator and electronic fuse. These show the status of the dimmer switch while it's working and, in the event of a problem, automatically reactivate it. We also developed overcurrent and overload protection for our dimmer switches, as well as electronic short circuit and overheating protection. Our new dimmer switches have the capability to light up your LED bulbs from a low button range and provide a wider range of control. Moreover, when dimming, the LED bulbs remain stable, with no flicker or flash. Lastly, our dimmer switches are all approved and have passed strict EMC and FCC regulations. We launched our newly reconfigured and improved dimmer switches to the market in 2018, and today, FREE LIGHTING has an annual output of over 740,000 dimmer switches.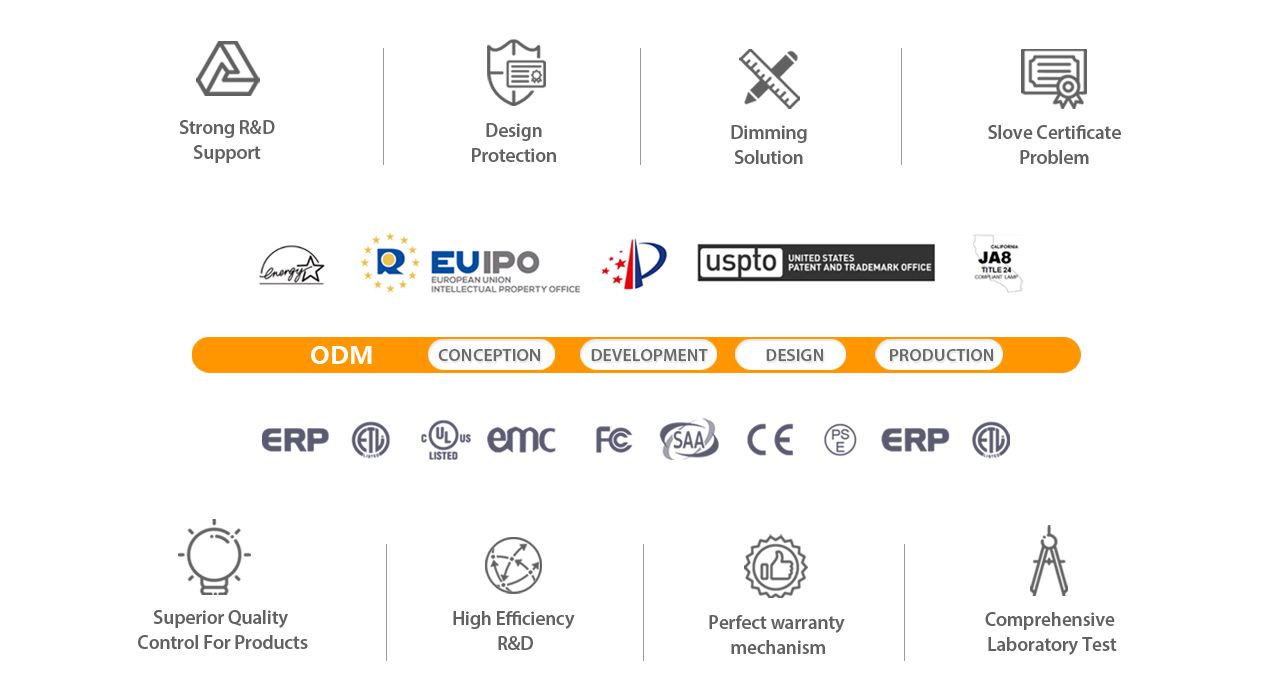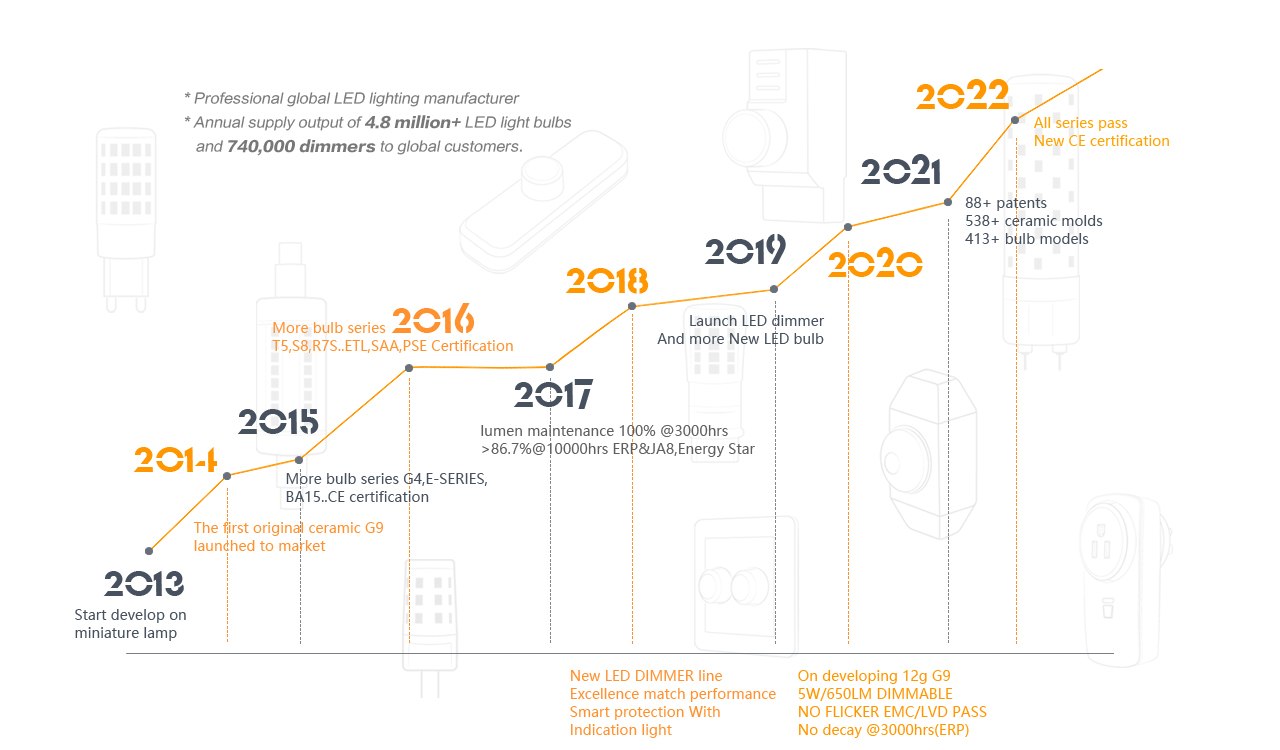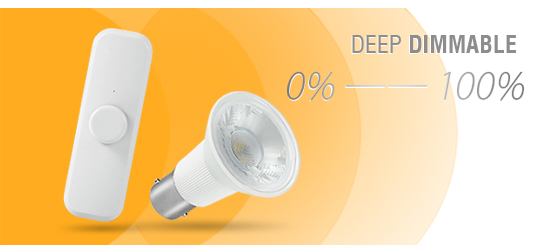 Get a Matching LED Bulb and LED Dimmer
Smooth Dimming / No Flickering / Wider Dimming Range.
Do you want an LED Dimmer and LED Bulb? FREE LIGHTING is ready to offer you a dimming solution. Contact Us.
Do you want?