FREE LIGHTING, is a professional LED lighting manufacturer, located in Shenzhen, China.
We strive to provide high Credibility products and Customized solutions with advanced technologies to our customers for the past 17 years.
Proactive to Create Advanced Solution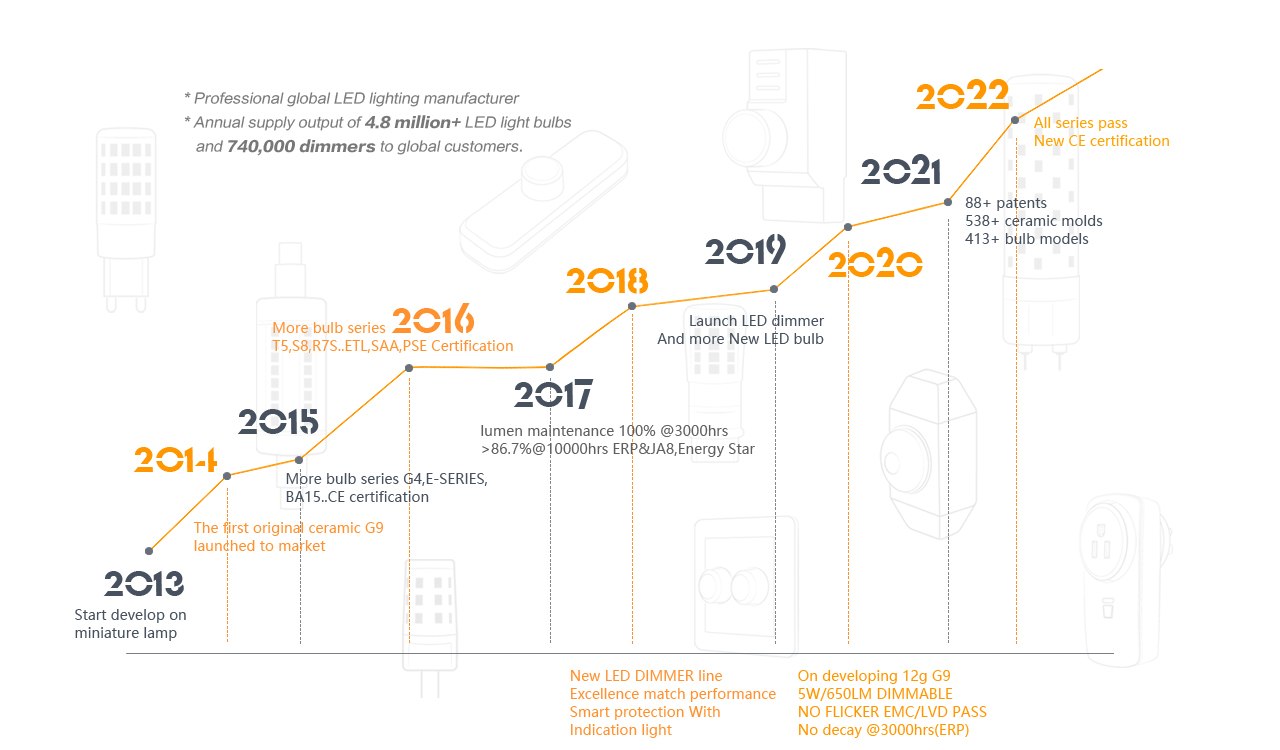 We never settle for less!
We started to work on LED miniature lamp in 2013.
We developed FREE LIGHTING ceramic miniature series, and launched the first patented G9 lamp in 2014, to solve problems such as low lumen, poor color performance and high decay issue for LED miniature lamp.
In 2017, we passed the first 10000hrs aging test on our 4.5W dimmable G9 lamp, which also successfully passed the ERP, JA8 and Energy Star lifetime test.
We also developed FREE LIGHTING LED dimmer series and launched in 2019 to solve the matching problem of LED dimmer.