FREE LIGHTING is a world-class LED lighting manufacturer located in the city of Shenzhen, China.
At FREE LIGHTING, we strive to provide products of the highest quality and also use our advanced technologies to provide customized LED lighting solution to our customers worldwide.
We've been manufacturing and selling top-quality LED light bulbs and dimmers for the better part of 16 years and are proud of the fact that we've successfully delivered over 4.8 million LED bulbs and over 740,000 dimmers to our diversified customer base.
Proactive to Create Advanced Solution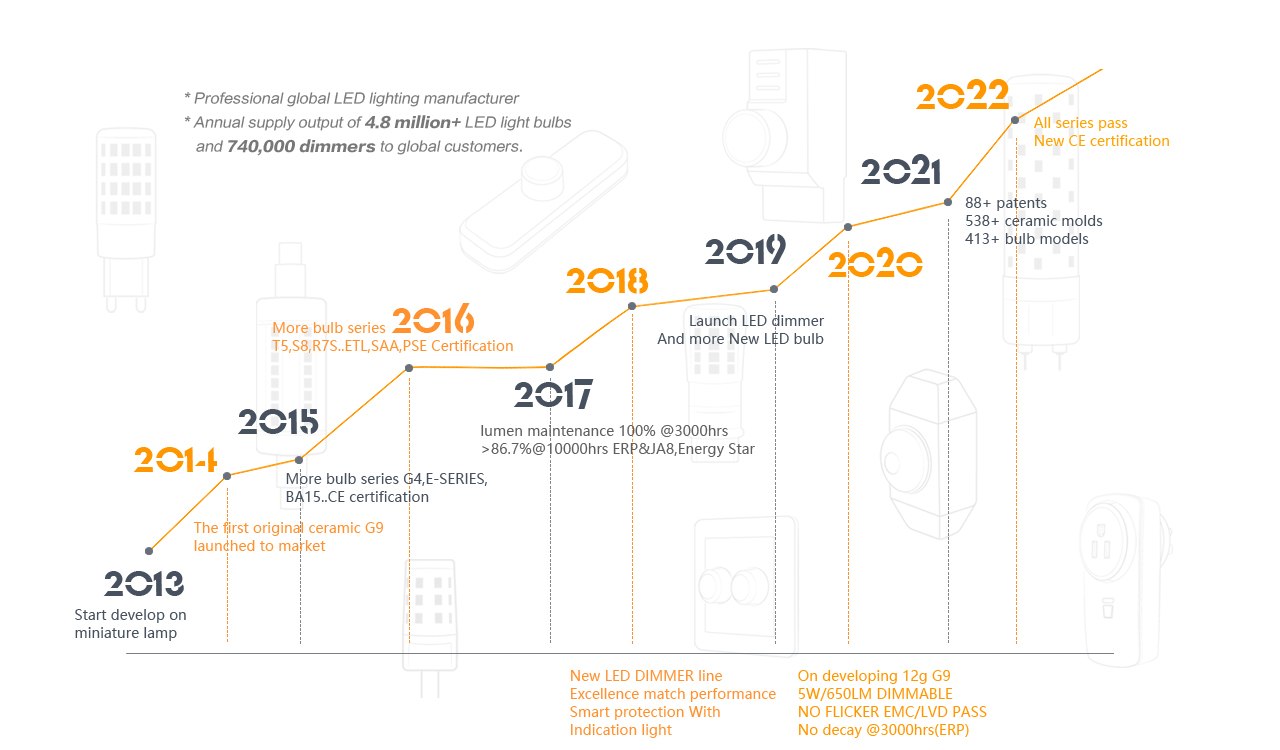 We never settle for less!
In 2013, FREE LIGHTING got started on our very first miniature LED lamp.
Our motto then, and today, has always been the same: never settle for anything less than the best.
Over the years FREE LIGHTING has pushed the boundaries of LED lighting with our ceramic miniature series.
In 2014, we launched the first patented G9 lamp which solved several different LED light issues, including low lumens, poor color performance and a high decay rate.
In 2017, FREE LIGHTING passed several important testing barriers, including the very first 10,000 hours aging test using our dimmable 4.5 W G9 lamp.
This same superior lamp also passed the ERP, JA8 and Energy Star lifetime tests.
It was in 2019 that our company launched our new LED dimmer series, which also solved the many issues with LED dimmers.